Agriculture trailer KMR
The new evolution in our range of tipper trailers is the KMR Evo++ trailer. This includes tipper trailers form 14,5 to 24 tons with a monocoque case with a height of 1500 mm. Due to the strong standard equipment made for the modern ag...
---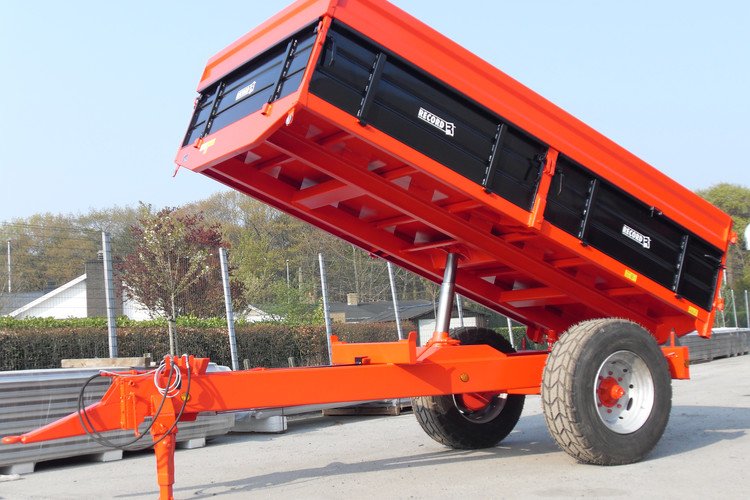 Agriculture tipper SP
The SP series includes 5 types of tippers from 3 to 6 tons. SP 300 SP 400 SP 500 SP 600 Promo 400
---
---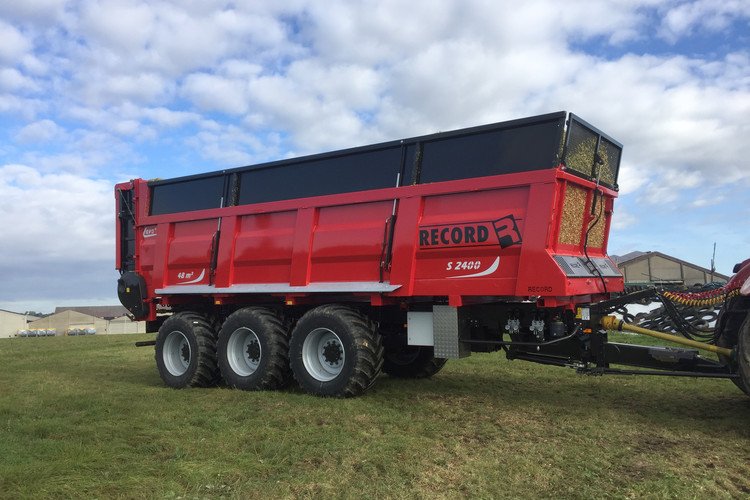 Silage trailers
Record offers a range of silage trailers from 28 to 42 m³. S 1300 S 1400 S 1600 S 1800 S 1900 S 2400
---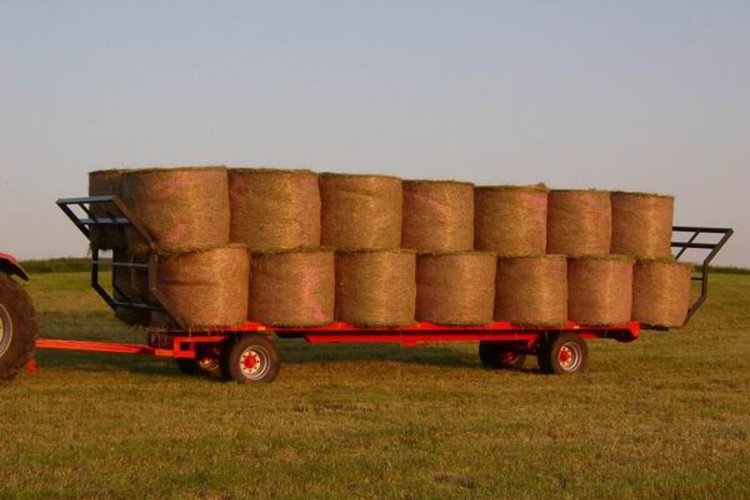 Bale trailers
Record offers a range of bale trailers from 8 tot 10 meters, with 2 or 3 axles. FR8 PLW 8/2 PLW 8/3 PLW 10/2 PLW 10/3
---
Detachable trailers
Chassis Standard version Bogie chassis on springs without drive Hydraulic brakes Support Lighting with flashing light Tipping body Standard version Container width 2.20 height 0.95 + 0.40 Hydraulic lifting device using oil from the tractor
---
High-tip trailers
The Record high tipper gives a solution for the unloading of harvest products in trucks. This is extremely suitable for use as transfer of vegetables as beans, peas and the like in the trucks on the headland.
---